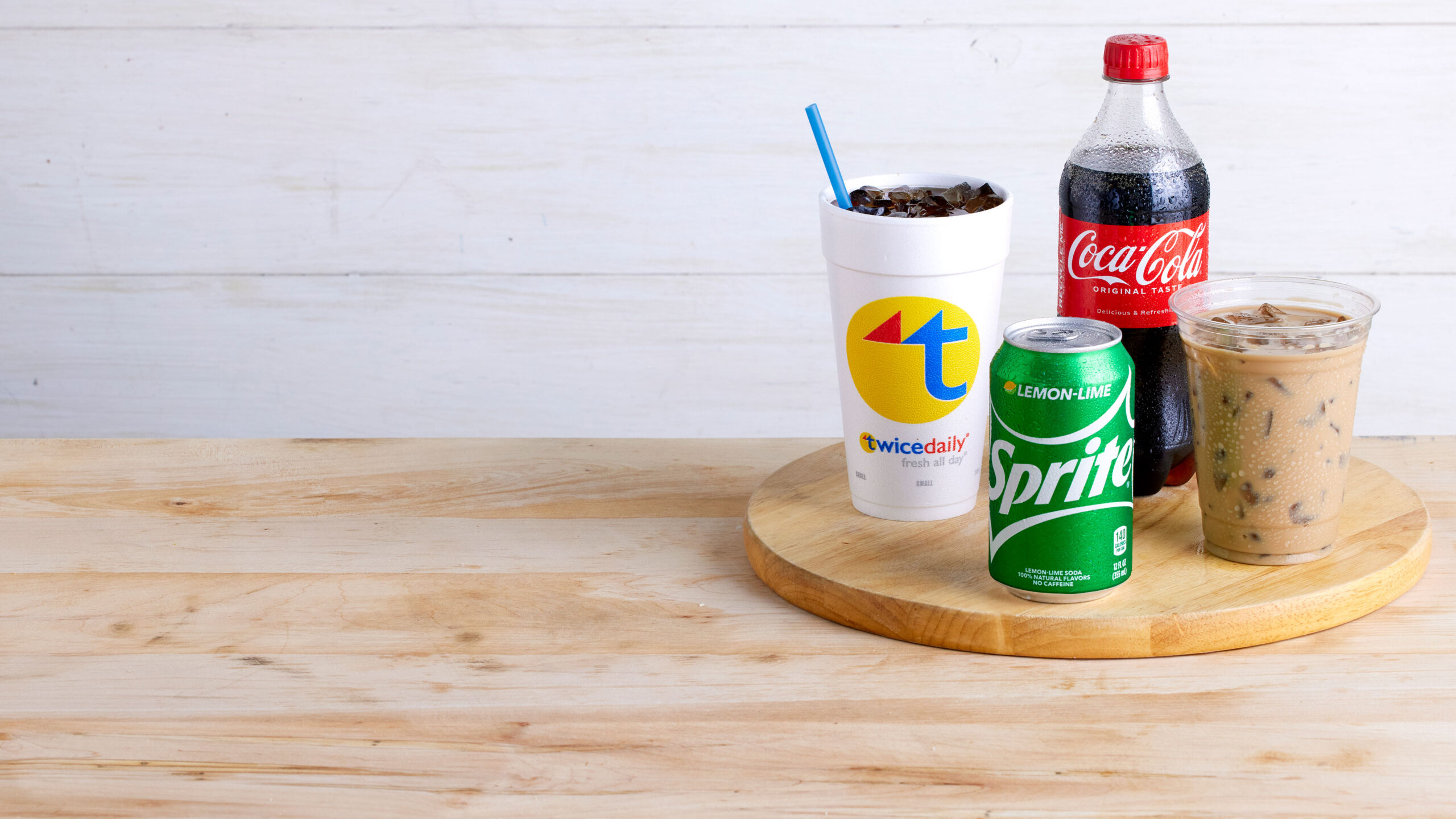 refresh your day
Cold Drinks Menu
When you're looking for a delicious iced coffee, soda, or another cold drink, Twice Daily has you covered.*
*Subject to local availability.
unlock savings
Join Twice Daily Rewards
Save money with access to all our special deals and points on every purchase.
Sign Up
twice the refreshment
Buy 1 Get 1 for 1¢ Coca-Cola Creations
Explore limited edition flavors like Dreamworld and Starlight. Promo only available in the Twice Daily Rewards app!*
*Limit one per transaction. Expires on 5/1/23.