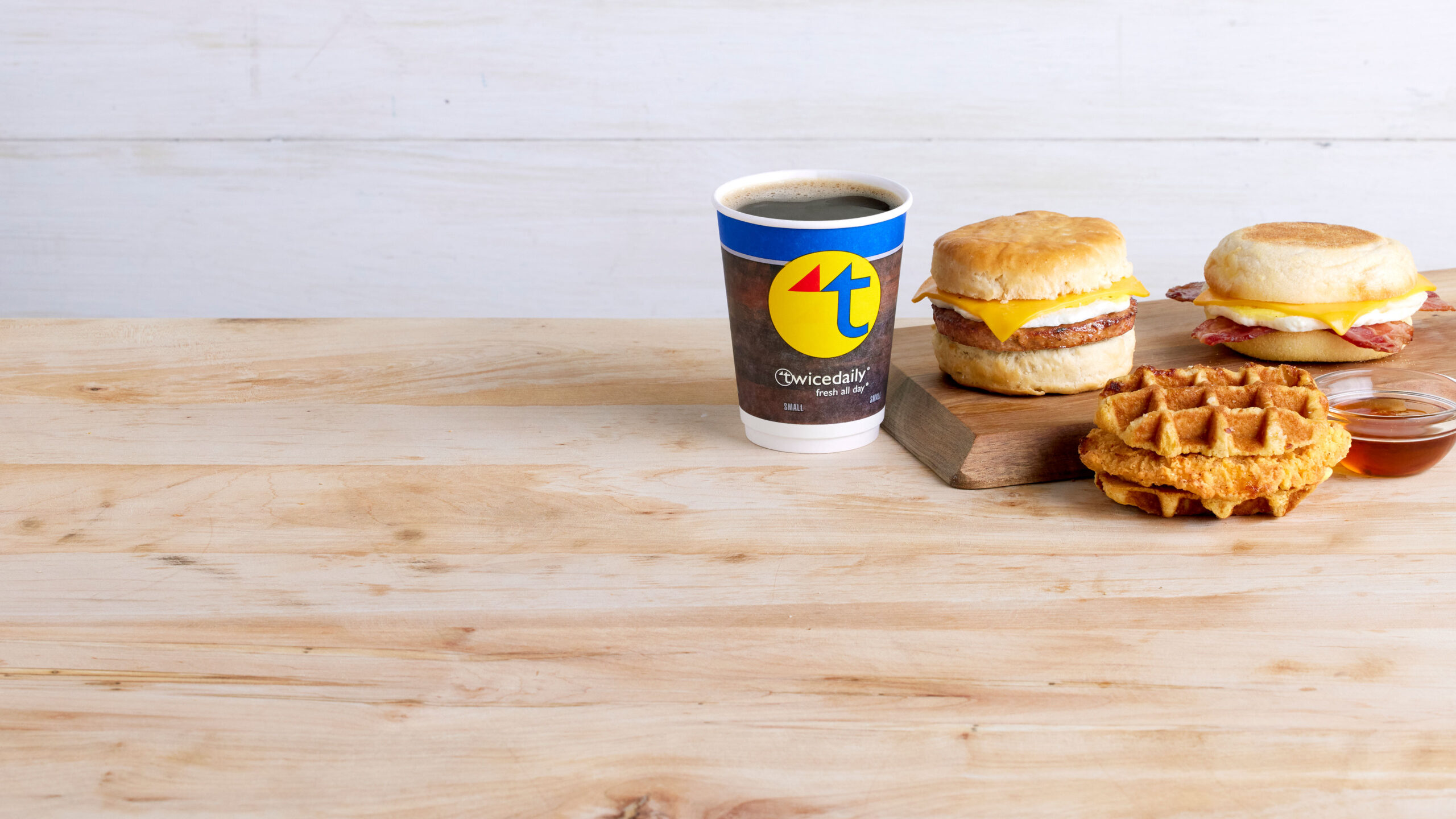 start the day off right
Breakfast Menu
With both hot & ready and made-to-order options, Twice Daily has you covered with the best quick breakfast.*
*Subject to local availability.
unlock savings
Join Twice Daily Rewards
Save money with access to all our special deals and points on every purchase.
Sign Up
what a brew-ti-ful day
Buy a Croissant Get a FREE Coffee
Enjoy a free small or iced coffee brewed just for you with any croissant purchase.*
*Rewards members only. Expires on 10/23/23.