celebrate with us
Experience Hispanic Heritage Month
Delicious rewards and festive activities await you.
Lee Esta Pagina en Español
The Partnership
With a shared mission to serve our communities and inspire innovation, Twice Daily and the Nashville Zoo have joined forces to honor the history, culture, and achievements of the U.S. Latino and Hispanic communities.
We invite your family to visit the Zoo on September 30 for the Hispanic Heritage Festival, presented by Twice Daily, and join in on a variety of festivities including dance performances, a puppet show, a number of musical performances, and more!
Learn More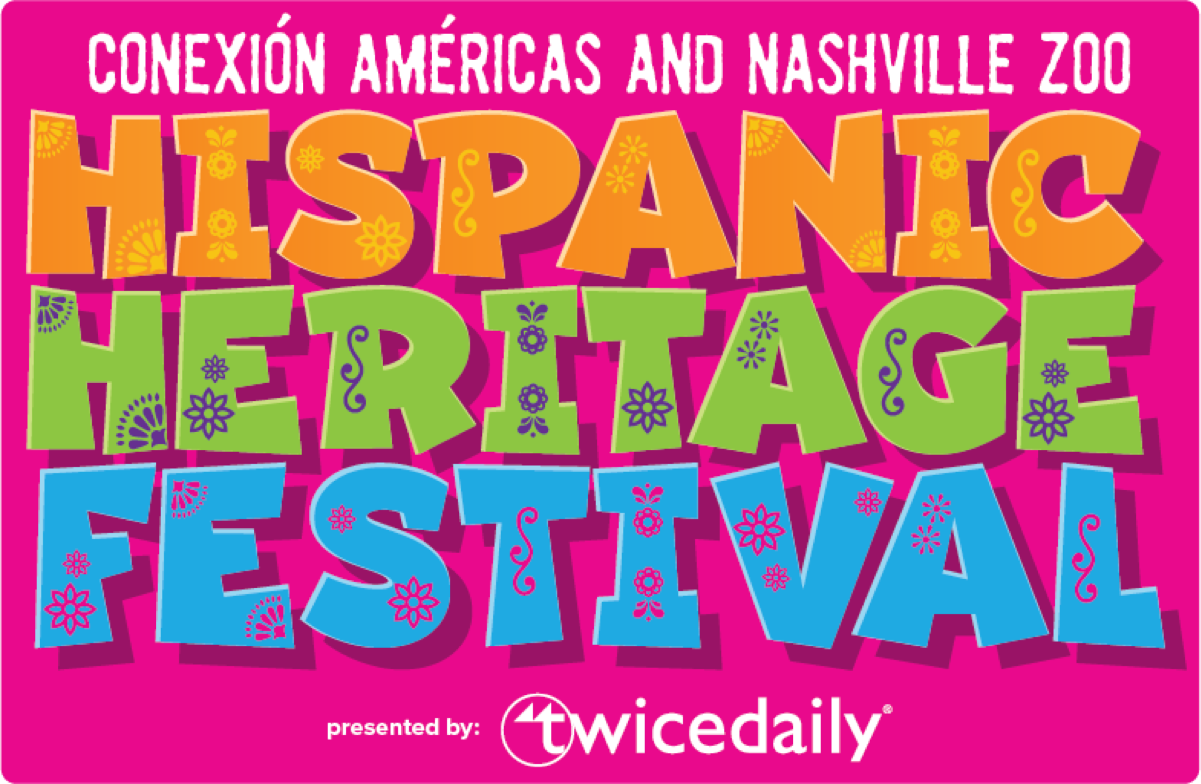 discover our natural world
A 100-Acre Celebration at the Nashville Zoo
Purchase tickets or make a reservation today!
More About Hispanic Heritage Month
This month-long annual celebration commemorates the profound influence and contributions of the U.S. Latino and Hispanic communities to American society. First introduced as Hispanic Heritage Week in 1968, Hispanic Heritage Month gained broader support as the civil rights movement shed immense light on the various multicultural identities that made up the United States.
Twenty-one years later, President George H.W. Bush declared September 15 to October 15 as National Hispanic Heritage Month. Today, we are proud to observe this notable commemoration with the Nashville Zoo, a safe and engaging environment for families of all communities to come together.
"Hispanic Americans have enriched our nation beyond measure with the quiet strength of closely knit families and proud communities."
President George H.W. Bush
September 14, 1989
unlock savings
Join Twice Daily Rewards
Save money with access to all our special deals and points on every purchase.
Earn Rewards